Electric BMW i3 exclusively for rent at Sixt in The Netherlands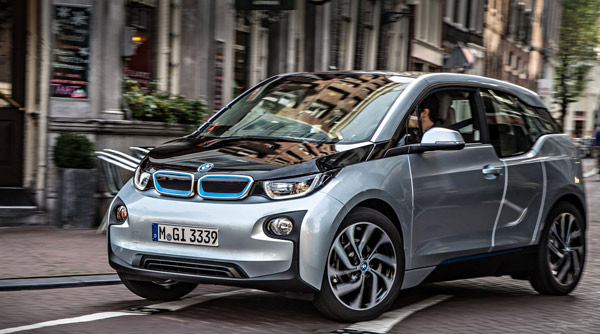 In The Netherlands Sixt is the first and only car rental company that is allowed to offer the fully electrical BMW i3 for rent. The luxurious BMW i3 is attractively priced, in line with its slogan 'Stijlvol & Goedkoop'. The BMW i3 is the first model of the BMW sub-brand 'BMW i', fully propelled with electricity, which focuses on sustainable mobility.
The BMW i3 is largely made of lightweight and strong carbon fiber, which is unique. During the production, much importance was given to sustainability of costs, weight and quality. The goal: to reduce the impact on the environment to a minimum. While driving the BMW i3, the CO₂ emissions is nil. Also during the manufacturing, the CO₂ emissions were reduced significantly, including through the use of renewable energy. The total CO₂ footprint of the BMW i3 over its life cycle is thirty percent lower than the award-winning "green car of the year 2008 ' BMW 118d . If the BMW i3 runs entirely on green power, that it is even reduced to fifty percent.
"Sixt is very proud that it may offer the BMW i3 as the first and only company in the Netherlands for rent. This model is consistent with our commitment to provide the highest quality cars at the best price. We enable our customers to taste this car of the future. The driving experience of the BMW i3 along with the pleasant silence of sustainable electric mobility and an interior of natural materials in combination with a smooth control make the experience complete. After a ride in the i3 you are sold."
Hurry up to book a car in Ukraine by phone +38 (044) 383 000 6 (round the clock).