Car Rental in Dnipro (Dnipropetrovsk)
Car/Combi | EDMR
VW Polo, Skoda Fabia
book
Car/Combi | EWMR
Renault Logan MCV
book
Car/Combi | EDAR
Skoda Fabia, VW Polo Sedan
book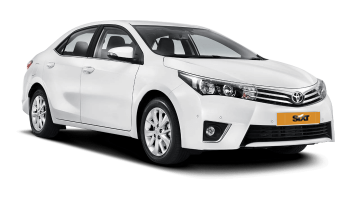 Car/Combi | CDMR
Toyota Corolla
book
Car/Combi | CDAR
Seat Arona, Toyota Corolla
book
Car/Combi | CWAR
Seat Leon, VW Golf Variant
book
Car/Combi | FDAR
VW Pasat, Toyota Camry
book
4x4 | PFAR
Volvo XC 90, VW Touareg
book
4x4 | SFAR
Seat Ateca, VW Tiguan
book
4x4 | LFAR
Audi Q8, BMW X5
book
4x4 | FFAR
Toyota RAV4
book
* The vehicles availability for car rental in Dnipro depends on the fleet utilization. To find out if the car group is really available please fill in the Order with all the necessary rent details.
Car hire in Dnipro from SIXT Ukraine
Dnipropetrovsk is situated on both banks of the River Dnieper, in the heart of our country. They say there is nothing interesting in this city. It's high time to dispel stereotypes. Come to Dnipropetrovsk and see with your own eyes the romance and beauty of this city. The longest wharf in Europe, the longest concrete arch bridge, the shortest in Europe underground and longest bench in Ukraine are in Dnipropetrovsk. This city on the three hills is called "Little New York". It is famous for its fountains, bridges and many unique places that you must visit. Rent a car, in order not to miss anything!
Exploring Dnepr with Sixt rent a car
Wherever you go your way will certainly lie through Dnipropetrovsk or simply Dnepr (as inhabitants call it) because it is located in the heart of the country! You should find some time and see the sights of this city. It's worth seeing! For you not to lose any minute and feel comfortable rent a car at Sixt Ukraine! And we'll take care of your rest, for example, we can give advice where to go and what to visit.
Our embankment is the longest in Europe!
The pride of Dnipropetrovsk and its main attraction is the River Dnieper. Dnipropetrovsk embankment is the longest in Europe, its length is 23 kilometers. The embankment is especially wonderful at night but it's better to see it with your own eyes and have a walk along this real pearl of the Dnieper, when the sun sets and all bridges are lighted up. What an inexpressible beauty!
You can also see a light and music fountain Swan here, which can change the operating mode, rotate and even "flitter."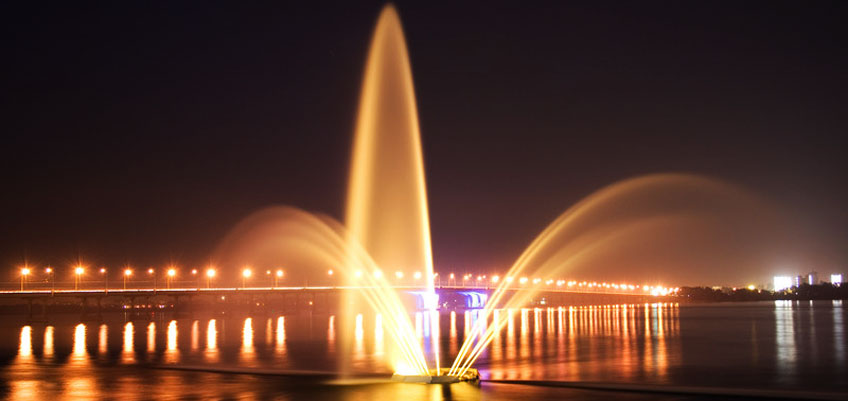 European Boulevard
Ekaterynoslavsky (European) Boulevard is another highlight of the city. If you don't know yet, Dnepr was built and named in honor of the Empress Catherine II. That's why this boulevard is called «Ekaterynoslavsky».
The tourists are fond of this place. One of the attractions of European boulevard is a monument to the unknown man. Until now no one knows exactly whom this bronze man is installed.
Despite this, the monument is already bound to some interesting legends. What legends? Come to us and find out!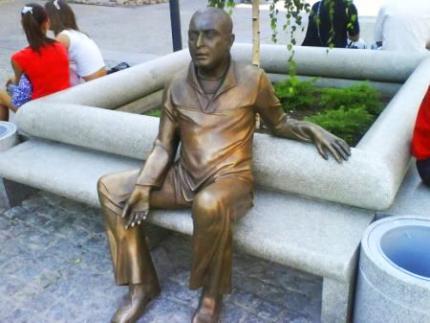 Alley of lovers
If you are going to visit Dnipropetrovsk with your «half», walk along the alley of lovers. It will add a drop of romance in your relationship. Here you will see a fountain of "Romantic Dates", the copper "Towel" with heating system, fountain "Cupid", etc.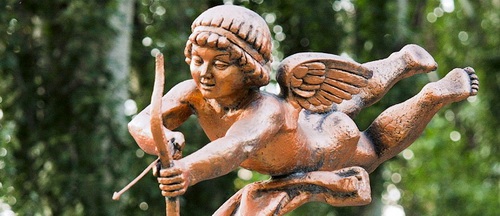 Botanical Garden
The locals like this place. Here as nowhere else you can freely breathe fresh air and at the same time admire the rare species of plants. In addition here you will feel very comfortable even when the weather is awfully hot.
Shadow of plants and the fresh air will save you from fatigue. Make a wonderful tour to the garden of the exotic plants!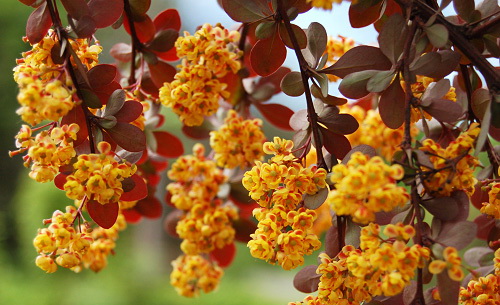 Monastery Island
Monastery Island is historical value of the city and got its name because it is located on the ancient Byzantine monastery.
Walking around the island, visit the zoo or water park, pay attention to St. Nicholas church and a monument to Taras Shevchenko, and then move a footbridge to the Shevchenko Park.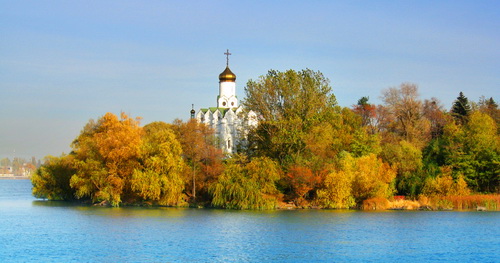 Dnipropetrovsk is a beautiful city, modern and European. It will always find something to surprise you. Come to us! Dnipropetrovsk will delight you and the company Sixt Ukraine will provide the best car rental service and a flexible system of discounts!