Kiev Car Hire
Car/Combi | EDMR
VW Polo, Skoda Fabia
book
Car/Combi | EWMR
Renault Logan MCV
book
Car/Combi | EDAR
Skoda Fabia, VW Polo Sedan
book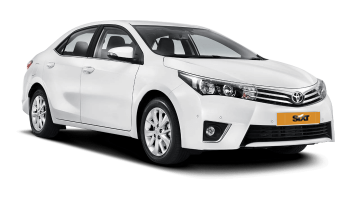 Car/Combi | CDMR
Toyota Corolla
book
Car/Combi | CDAR
Seat Arona, Toyota Corolla
book
Car/Combi | CWAR
Seat Leon, VW Golf Variant
book
Car/Combi | FDAR
VW Pasat, Toyota Camry
book
4x4 | PFAR
Volvo XC 90, VW Touareg
book
4x4 | SFAR
Seat Ateca, VW Tiguan
book
4x4 | LFAR
Audi Q8, BMW X5
book
4x4 | FFAR
Toyota RAV4
book
* The vehicles availability for car rental in Kyiv depends on the fleet utilization. To find out if the car group is really available please fill in the Order with all the necessary rent details.
Car hire in Kyiv with SIXT Ukraine
Every traveler should visit the capital of Ukraine - Kiev. There are more than four thousand historical monuments here. And beautiful Kiev chestnuts can not be compared with anything! Rain or shine, this city is amazing at any time. Here you will find an incredible number of routes, admire the scenery and the special atmosphere of Kiev. The citizens of Kiev are extremely hospitable and happy to introduce you to all the most interesting places of their home city. Take a car at SIXT Ukraine and start enjoying mysterious and picturesque Kiev places right now!