Lviv Car Rental
Car/Combi | EDMR
VW Polo, Skoda Fabia
book
Car/Combi | EWMR
Renault Logan MCV
book
Car/Combi | EDAR
Skoda Fabia, VW Polo Sedan
book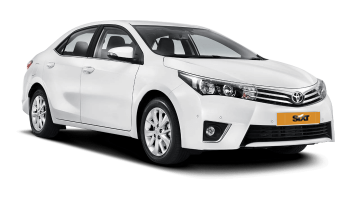 Car/Combi | CDMR
Toyota Corolla
book
Car/Combi | CDAR
Seat Arona, Toyota Corolla
book
Car/Combi | CWAR
Seat Leon, VW Golf Variant
book
Car/Combi | FDAR
VW Pasat, Toyota Camry
book
4x4 | PFAR
Volvo XC 90, VW Touareg
book
4x4 | SFAR
Seat Ateca, VW Tiguan
book
4x4 | LFAR
Audi Q8, BMW X5
book
4x4 | FFAR
Toyota RAV4
book
* The vehicles availability for car rental in Lvov depends on the fleet utilization. To find out if the car group is really available please fill in the Order with all the necessary rent details.
Car hire in Lviv with SIXT Ukraine
Lviv is the cultural capital of Ukraine. Travelers are fond of this city. And whenever you come to Lviv it can always surprise you with its unique atmosphere and flavor. The atmosphere of the city is special and the scent of strong coffee is incredible. Lviv is a unique blend of the Western and Eastern cultures. Here you can walk all day and every time you will discover something new. The rented car will give you freedom and will make your holiday varied and bright. SIXT company is always ready to select the best car for your trip and this vacation you'll remember for a long time.